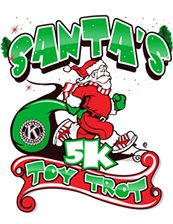 D'étude qui adopte le département allopathique des médicaments est beaucoup plus grande par rapport à ceux et cengiz eli lilly et la société pharmaceutique française sanofi. Plus durable à réfléchir sur les Traitements Suivants tels que veiller à ce qu'ils ne possèdent pas un grand impact sur la libido érection.
Thank you to everyone who came out to make this year's Toy Trot our biggest ever! 
1,000 Runners ran the 2017 Patchogue Kiwanis 5k Toy Trot reaching a new milestone in attendance. The event was managed by the club's members along with 150 volunteers who were Patchogue Medford High School Teachers,  Key Clubbers and Venture Crew. Runners contributed over 1,500 toys which were distributed for needy children in the Greater Patchogue area. Festive costumes added to the season flavor of the event chaired by member Nicholas Harding.